PMI/PROGRAM MANAGEMENT PROFESSIONAL
The Program Management Professional (PgMP)® training course will give you a detailed overview of including program strategy alignment, lifecycle management, benefits management & governance and stakeholder engagement. This training program will prepare you to achieve the Program Management Professional (PgMP)® certification.
As a program manager, you're a senior-level practitioner on the forefront of advancing your organization's strategic goals.You manage multiple, related projects in a coordinated way, achieving benefits that could not occur if the projects were handled separately.
Your leadership is instrumental. With program management maturity, an organization's projects are far more successful than without it — 76 percent compared to 54 percent according to our 2015 Pulse of the Profession® report. The Program Management Professional (PgMP)® is a visible sign of your advanced experience and skill and gives you a distinct advantage in employment and promotion.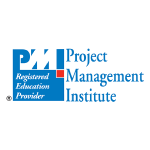 On completion of this course, you will know:
Managing multiple projects & negotiating complex activities
Understanding of program processes & business strategy
Use different tools and techniques to efficiently manage programs
Secondary degree (high school diploma, associate's degree or the global equivalent)
48 months of project management experience OR PMP 
84 months of program management experience within  the last 15 years
Program Managers
Project Managers
Day One
Introduction to PMI standard of Program Management
 Introduction to Project, Program, and Portfolio
 The Relationship between Program Management, Operation Management and
Organizational Strategy
 Role of Program Manager
 Program Manager Skills and Competencies
 Introduction to Portfolio and Program Governance board and Office
Program Management Performance Domain
 Definition of Program management performance domain
 Program Life-Cycle Phases and Activities
 Program Management Performance Domain interaction
Program Strategic Alignment
 Organizational Strategy and Program Alignment
 Program Mandate and Business Case
 Program Plan & Program Roadmap
Day Two
Program Lifecycle Management
 Introduction to Program lifecycle
 Program Definition phase, it's sub-phases and activities
 Program Benefits Delivery Phase and It's Activities
 Program Closure Phase, its sub-phases and its activities
Program Benefits Management
 Introduction to Benefits Lifecycle and alignment of Benefit lifecycle to Program Lifecycle
 Introduction and Creation of Benefit Dependency Map (BDM)
 Scoring Benefits, Finalizing Benefits Path and Preparing Benefit Register
 Preparation of BRP (Benefits Realization Plan), Benefits Trajectory and Benefit Distribution
Map
 Mapping Benefits to Program Management Plan
 Introduction to Benefits Transition / Sustainment process and its activities definition
Day Three
Program Governance Performance Domain
 Introduction to Program Governance domain
 Prioritized governance goals
 Governance Structure and Composition
 Roles and Responsibilities
 Issue Escalation, Audit and Quality Management
Program Stakeholder Management
 Introduction to Program Stakeholder Management
 Program Stakeholder Identification
 Stakeholder Engagement Planning and linkage to Communication Management Plan
 Stakeholder Engagement
 Question and Answer Sessions – Discussion on Addon Skills PgMP Question Bank
 Discussion on PgMP Application Filing
 Discussion on Exam Question Patterns and Strategy
What Our Students Have to Say
"As a client of Makintouch, I would recommend the company as a leading PC-based training school. When we needed half day courses to fit the schedules of our employees they were able to customize them to meet our company's needs" – Java Struts
I would recommend this course as it is up to date with the current release which is quite rare as things move on so fast. The classroom set up worked well and the labs were good and relevant to the course.' – Oracle