SSCP Certification Prep Course
The best way to combat an attack on an organization's information assets is to have qualified information security professionals with the appropriate practices and controls to implement, monitor and administer IT infrastructure to ensure data confidentiality, integrity and availability. This SSCP certification prep course validates student's ability to identify, evaluate, and prioritize potential threats, manage and mitigate threats through risk management concepts, assessment activities, and monitoring terminology, techniques and systems.
Gain skills to properly and promptly respond to a security incident or forensic investigation with incident handling processes and procedures such as Business Continuity Planning (BCP) and Disaster Recovery Planning (DRP).
Global Knowledge is independent of and not affiliated with (ISC)2.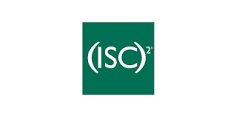 In-depth coverage of the seven domains required to pass the SSCP exam:
Access Control
Security Operations and Administration
Risk Identification, Monitoring, and Analysis
Incident Response and Recovery
Cryptography
Networks and Communications Security
Systems and Application Security
Systems administration experience
Familiarity with TCP/IP
An understanding of UNIX, Linux, and Windows
Intermediate-level knowledge of network security concepts
 
Network security engineer
Security administrator
Security analyst
Systems engineer
Network administrator
Systems administrator
Security specialist
Systems/network analyst
Security consultant
Database administrator
What Our Students Have to Say
"As a client of Makintouch, I would recommend the company as a leading PC-based training school. When we needed half day courses to fit the schedules of our employees they were able to customize them to meet our company's needs" – Java Struts
I would recommend this course as it is up to date with the current release which is quite rare as things move on so fast. The classroom set up worked well and the labs were good and relevant to the course.' – Oracle