AWS CERTIFIED SOLUTIONS ARCHITECT - PROFESSIONAL
The AWS Certified Solutions Architect – Professional certification is intended for solutions architects, solution design engineers, and technical professionals who wants to learn how to design applications and systems on AWS.
Specifically designed to help you prepare for the AWS Solutions Architect – Professional Certification, this hands-on orientated Learning Path provides over 70 hours of interactive content comprised of hands-on labs, video courses, and a preparation exam. This training content has been carefully created to help you study for this AWS certification. The certification demands that the candidate demonstrates the ability to architect and deploy AWS solutions for different scenarios following AWS's best practices. The AWS Solution Architect Professional Certification requires its candidates to be comfortable architecting, securing, migrating, optimizing deployments and managing full production operations on AWS.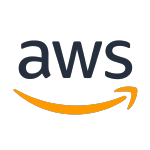 The ability to design and deploy dynamically scalable, highly available, fault-tolerant, and reliable applications on AWS.

The capability to select appropriate AWS services to design and deploy an application based on given requirements.

The expertise to migrate complex, multi-tier applications on AWS.

Migrate complex, multi-tier applications on AWS

Design and deploy enterprise-wide scalable operations on AWS

Implement cost-control strategies
This is one of the 2 Professional level certifications available with AWS and its guided to those who already have experience with AWS, and ideally have already passed the AWS Solutions Architect – Associate exam, but this, not a prerequisite in taking this certification.
This learning path is suitable for those wanting to pass the AWS SysOps Administrator – Associate Certification exam.
What Our Students Have to Say
"As a client of Makintouch, I would recommend the company as a leading PC-based training school. When we needed half day courses to fit the schedules of our employees they were able to customize them to meet our company's needs" – Java Struts
I would recommend this course as it is up to date with the current release which is quite rare as things move on so fast. The classroom set up worked well and the labs were good and relevant to the course.' – Oracle