Cisco Certified Technician Supporting Cisco Data Center System Devices (DCTECH) v3.0
This is a 7- to 8-hour training course designed for field support engineers working with Cisco data center system devices and operating software. Purchase covers a 6-month subscription period for a single user and provides access to the most current information on Cisco products.
This course is the authorized training to prepare for the CCT Data Center certification exam, 010-151 DCTECH. The course is divided into modules and uses text, interactivities, graphical images, and videos to illustrate the proper procedures for diagnosing and resolving common issues to improve the effectiveness of field support engineers and speed time-to-resolution.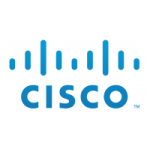 After taking this course, you should be able to:
Review Cisco data center networking fundamentals, including SAN, unshielded twisted-pair (UTP) and fiber connectors, the unified computing fabric, and server options.
Identify Cisco Unified Computing System (Cisco UCS) component models, Cisco Nexus and MDS switches, accessories, cabling, and interfaces.
Understand Cisco UCS and Cisco Nexus Operating System (Cisco NX-OS) operating modes and identify commonly found software.
Use the Cisco GUI to connect and service Cisco UCS product components.
Demonstrate effective field servicing and equipment replacement, and how to troubleshoot most common issues with Cisco UCS servers.
Cisco field support technicians and other support engineers
Data Center Basics
1.1 Describe a data center
1.2 Describe cloud computing
1.3 Describe virtualization (server, network and storage)
1.4 Describe PCIe SSDs and NVMe
1.5 Describe raid storage
1.6 Differentiate between these Layer 2 technologies (Ethernet, Fast Ethernet, Gigabit
Ethernet)
1.7 Describe SAN technology (SAN network type)
1.8 Describe SAN cabling (FCoE, PCIe)
1.9 Describe UTP and connectors
1.10 Describe fiber and connectors
1.11 Describe twinaxial and connectors
1.12 Describe SFP and QSFP transceivers
25% 2.0 Cisco Equipment and Related Hardware
2.1 Describe the Cisco Unified Computing System (UCS) components
2.2 Describe the Cisco UCS B-series Blade servers components and chassis layout
2019 Cisco Systems, Inc. This document is Cisco Public. Page 2
2.3 Describe the Cisco UCS C-series rack mount servers components and chassis layout
2.4 Describe Cisco UCS fabric interconnects and fabric extenders
2.5 Identify the Cisco UCS LED and chassis layout
2.6 Describe the Cisco UCS network adapters and expansion modules
2.7 Describe the Cisco UCS S-series Storage servers components and chassis layout
2.8 Describe the Cisco UCS E-series servers components and chassis layout 2.10 Describe Cisco ACI and NX-OS mode 2.11 Describe the Cisco MDS 9700 product family components 2.12 Identifying the MDS 9700 Family Storage networking modules 25% 3.0 Cisco UCS and Cisco NX-OS software operation 3.1 Describe the Cisco Integrated Management Controller (CIMC) 3.2 Describe features and functionality of Cisco UCS Manager 3.3 Describe the different command modes for Cisco NX-OS software 3.4 Determine the current mode of the device 3.5 Verify the device configuration 3.6 Know how to use and interpret the basic Cisco NX-OS commands 3.7 Identify a configuration file from a Cisco device 3.8 Using the device file systems, directories, and files 3.9 Perform password recovery on a Cisco NX-OS switch device 33% 4.0 Service-Related Information 4.1 Use the hardware tools needed for repair 4.2 Make a physical connection from laptop to Cisco console port 4.3 Perform installation process steps and expected outcomes 4.4 Perform initial setup tasks 4.5 Service restoration verification 4.6 Perform remedial procedures on Cisco devices 4.7 Upgrade the BIOS on a Cisco UCS Server Blade with the GUI 4.8 Perform Cisco UCS Fabric Interconnect (FI) upgrade/downgrade procedure 4.9 Firmware Automatic Synchronization 4.10 Upgrade Cisco Integrated Management Controller firmware on a Cisco UCS Server CSeries 4.11 Troubleshoot Cisco UCS servers
What Our Students Have to Say
"As a client of Makintouch, I would recommend the company as a leading PC-based training school. When we needed half day courses to fit the schedules of our employees they were able to customize them to meet our company's needs" – Java Struts
I would recommend this course as it is up to date with the current release which is quite rare as things move on so fast. The classroom set up worked well and the labs were good and relevant to the course.' – Oracle