Our CAPM certification training gives beginners an overview of core project manager philosophies and knowledge of the five process groups and 10 knowledge areas prescribed by the project manager Institute (PMI®). The course covers the fundamental concepts of project management and its processes, preparing you for the CAPM certification exam.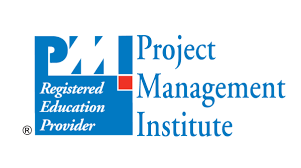 Project manager knowledge areas
Project Stakeholder Management
Project manager processes
Project environment
Project Integration Management
Integrated change control
Earned value management
Quality tools
Organizational theories and leadership styles
For the CAPM certification:
You should have a secondary degree (high school diploma, associate's degree or the global equivalent) and 1,500 hours of professional project experience.
OR
You need to have a secondary diploma (high school diploma or the global equivalent) along with 23 hours of formal project management training.
Professionals seeking to raise their skillsets to a new level in the growing project management field are ideal candidates for the CAPM online course. This certification is best suited for project associates or executives and any professional aspiring to start a career in project management.
CAPM® Certification Course
Lesson 01 – Introduction
Lesson 02 – Introduction to Project Management
Lesson 03 – Project Environment
Lesson 04 – Role of the Project Manager
Lesson 05 – Project Integration Management
Lesson 06 – Project Scope Management
Lesson 07 – Project Schedule Management
Lesson 08 – Project Cost Management
Lesson 09 – Project Quality Management
Lesson 10 – Project Resource Management
Lesson 11 – Project Communications Management
Lesson 12 – Project Risk Management
Lesson 13 – Project Procurement Management
Lesson 14 – Project Stakeholder Management
What Our Students Have to Say
"As a client of Makintouch, I would recommend the company as a leading PC-based training school. When we needed half day courses to fit the schedules of our employees they were able to customize them to meet our company's needs" – Java Struts
I would recommend this course as it is up to date with the current release which is quite rare as things move on so fast. The classroom set up worked well and the labs were good and relevant to the course.' – Oracle