VOICE FOUNDATIONS FOR CISCO COLLABORATION (VFCC)
Voice Foundations for Cisco Collaboration (VFCC) is designed for engineers or administrators who are:  new to voice but experienced with data or; experienced in voice but new to Cisco Voice and; need a  fundamental knowledge of Cisco Voice architecture solutions used in typical Voice Collaboration environments.  In other words, if you only have 1 week of training to get up to speed on Voice Gateways and Cisco Unified Communications Manager, this class is for you – read on! VFCC combines elements from standard Cisco courses including CVOICE, CIPT, ICOMM and an introduction to Contact Center courses. The focus of this particular course is implementation of the Dial Plan across the Voice Gateway and CUCM environment. Heavy emphasis will be placed on Call Routing within the UC environment. Little time will be spent on Features of the telephony environment (for these topics consider attending CIPT1, CIPT2 or ACUCM). As an example, discussion and implementation of Gatekeepers and SIP Proxy servers are a part of VFCC, changing speed dials for your users is not (we'll assume you can figure that out on your own). This course is a lab intensive course with lots of hands-on time spent working on the equipment; our goal is to make you a better administrator by making you a better engineer. Other courses are available from SLI that focus on more basic Administrative features and functions. The first day of this course will begin with a generic discussion of telephony concepts (PBX's, ACD's, IVR's, DS0's, T-1, T-3, etc.) and will incorporate an overview of the basic components used in the Cisco Enterprise and Express Contact Center environments to facilitate this discussion.  The next several days will be spent configuring the basic infrastructure of a telephony environment including Voice Gateways, SIP Proxy Servers, H.323 Gatekeepers, and Unified Communications Manager.  By mid-week, students will have basic Inbound/Outbound dialing functionality configured for back-office users.  The final days of this course will cover additional Dial-Plan related items including; Number translation (Translation Rules, Patterns), Telephony Class of Service (CSS/Partitions), and consideration of QOS and CAC.  Along the way, we'll install and use some of the support utilities used within the environment including the Dialed Number Analyzer (DNA) and the Real-Time Monitoring Tool (RTMT).  By the end of this one-week class, the student will be better prepared to support the basic telephony environment used in most Collaboration environments. VFCC is also an excellent pre-requisite to attending an advanced Contact Center Course (UCCXD, DUCCE, DBUCCE-CVP, AUCCE, and ACCE-CVP. etc.).  Students will be better prepared for advanced courses by taking VFCC and will learn more during their time in the advanced Contact Center courses if they first attend a VFCC course or have equivalent experience.  This course will address the fundamentals of the Cisco Voice infrastructure including; Voice Gateways, Cisco Unified Communications Manager (CUCM) as well as the Call Signaling protocols and components used between these components (TDM, SIP, H.323, MGCP).  The components and protocols discussed in this course are common to both the Contact Center Express and Enterprise environments.  The goal of this course is to focus on the myriad of Trunk and Line side connections which will be used in the Contact Center environment – Express or Enterprise.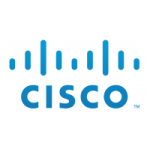 Upon completing this course, the learner will be able to meet these overall objectives:
Effectively configure and utilize Unified CM Device Pools and all the accouterments which accompany them.
Configure inbound/outbound Trunk functionality on Voice Gateway.
Configure VoIP functionality on Ingress/Egress Gateways including SIP, H.323 and MGCP.
Describe which Call Control Protocols are suitable for a given deployment and benefits of each.
Configure basic SIP Proxy and/or Gatekeeper functionality.
Configure corresponding Trunk type(s) in Unified CM including SIP, H.323 and MGCP.
Configure digit manipulation on Voice Gateways and Unified CM.
Implement telephony class-of-service using Calling Search Spaces and Partitions.
Implement Media Resources (MOH, XCODE) and deploy using MRG's and MRGL's.
Integrate Unified CM with LDAP.
Prerequisites To fully benefit from this course, students should have the following prerequisite skills and knowledge:
Working data and/or voice background.  In this course, the assumption is that you have experience in either the 'data world' or the 'telephony world', and are now being asked to gain knowledge on 'Cisco Unified Communications', which combines both worlds.
ICND is a highly recommended prerequisite for this course if you are new to the data world
This course is intended for anyone supporting the dial-plan across any of the basic telephony components of the Cisco Contact Center (Express or Enterprise) environments including Voice Gateways, SIP Proxy, Gatekeeper and Unified Communications Manager. It is intended for engineers who are:
New to Voice, but not new to Data or;
Not new to Voice, but new to Cisco Voice and;
Need a fundamental knowledge of basic Cisco Voice architecture solutions used in a Unified Communications environment, including anyone who will be working with Contact Center Express or Enterprise
Module 1: Basic Telephony Overview
Cisco Contact Center Overview
Cisco Contact Center offerings – sizes and placement
All offerings consist of PBX, ACD and IVR functionality
PBX functionality
What's a PBX?
Private vs. Public Branch Exchanges
The 'Dial Plan'
Traditional TDM PBX
Trunk vs. Line Side
What's a DS0?
NyQuist Theorem
DS0's, T-1's, T-3's
FXS, FXO, E&M, CAS, CCS
IP PBX (Unified CM)
Gateways as a Trunk side device
Unified CM as a Line side Gateway
SCCP, SIP, H.323, MGCP
Trunks vs. Gateways
Gatekeeper overview
SIP Proxy overview
An IOS Gateway as a PBX
ACD functionality
What's an ACD?
The traditional ACD
Cisco ACD offerings (Express vs. Enterprise)
Deployment models
ACD Terminology
Erlang Calculations
Call Control Protocol Considerations
IVR/VRU functionality
What's an IVR/VRU?
Traditional IVR's
Trunk side vs. Line Side IVR's
Contact Center IVR offerings
IP IVR as a Line Side IVR
CVP as a Trunk Side IVR
Initial dialing behavior from PSTN phone
Basic Gateway login and navigation
Useful initial show commands
Unified CM Login and navigation
Module 2: Unified Communications Manager (Unified CM)
What is a Cluster?
Server Roles in the Cluster
Enabling Server Services
Deployment Models
Redundancy Deployment
CCE Resource sizing limitations
A/D Integration
Unified CM Navigation, tips and tricks
Device Pools and all that surround them!
Phones/DN's
Using Auto-Registration to your advantage
Got CCX?  Use TAPS
RTMT Overview
Diagnostic Framework/RTMT-Analysis Manager for the Contact Center
Module 3: On-Net Calling
Special Purpose VXML Gateways
IP vs. TDM Call Control Protocols overview
SIP vs. H.323 vs. MGCP
The Role of the IOS Voice Gateway
CUBE Gateways
DSP's for the Gateway
Voice Cards for the Gateway
Traditional PSTN Gateways
Inter-Cluster Trunks
SCCP
SAF/CCD
Module 4: Off-Network (PSTN) Calling
TDM Trunk Considerations
The Importance of Binding
Depth with Dial-Peers
H.323
Can a Gateway be a Gatekeeper?
SIP
MGCP
Configure SIP Trunk to GW
Configure H.323 Trunk to GW
Consolidation of Trunks using Gatekeeper
Consolidation of Trunks using SIP Proxy
Configure MGCP
Module 5: Advanced Dial Plan Considerations 
Numbering Plan Type Considerations
Call Control Protocol Considerations
Modifying the numbering plan in Unified CM
Modifying the numbering plan on the Gateway
Voice Translation Rules on Gateway
Translating Unused DID block in Unified CM
Route Groups/Route Lists
What is Telephony Class of Service/Restriction
Line based CSS Considerations
TOD routing
Gateway/Trunk Considerations
Restrict inbound/outbound access using CSS/Partitions
What are Media Resources?
Software/Hardware Media Resources
MTP's
Transcoders
Conference Bridges
MOH and MOH server considerations
Configuring Media Resources
MRG's and MRGL's
Module 6: CTI Deployment Considerations
Call Control Considerations for CCX/CCE
Dial-Plan Scale/Summarization with Gatekeeper/SIP Proxy
QOS/CAC Considerations
CTI Manager Service
CTI Route Points
AXL accounts
CTI Ports
Monitoring Contact Center Resources
What is the Diagnostic Framework (DF)??
Diagnostic Framework Portico
Unified System CLI
Analysis Manager via RTMT
Labs: 
Lab 1-1: Explore the Lab Environment
Lab2-1: Initial Unified CM Configuration
Lab2-2: Device Pools and Initial Phone Registration
Lab 2-3: Enable DNA, Install RTMT
Lab3-1: Unified CM Trunking with Intercluster Trunks (ICT's) and SIP Trunks
Lab3-2: Unified CM Trunking with SIP Proxy
Lab 3-3:  Service Advertisement Framework – Call Control Discovery (SAF/CCD)
Lab 4-1: Implement MGCP Gateways
Lab 4-2: Configure Digital Voice Interfaces (ISDN PRI T-1) for H.323 and SIP
Lab 4-3: Implement H.323
Lab 4-4: Implement SIP
Lab 5-1: Digit Manipulation and Least-Cost-Routing
Lab 5-2: Media Resources
Lab 5-3: Calling Privileges
Lab 6-1: Active Directory integration via LDAP and Extension Mobility
What Our Students Have to Say
"As a client of Makintouch, I would recommend the company as a leading PC-based training school. When we needed half day courses to fit the schedules of our employees they were able to customize them to meet our company's needs" – Java Struts
I would recommend this course as it is up to date with the current release which is quite rare as things move on so fast. The classroom set up worked well and the labs were good and relevant to the course.' – Oracle