ISO 22316 ORGANISATIONAL RESILIENCE TRAININGS
What is ISO 22316?
ISO 22316 explains the nature and the scope of resilience, which helps you and your organization to enhance resilience in a world that is changing every day. Organizational Resilience is the organization's ability to anticipate, respond and adapt to unexpected disruptions. As an international standard, it provides guidance to improve organizational resilience regardless the size and type of public or private organizations, and does not specify the industry or sector.  ISO 22316 is developed to provide a better understanding of the organizational resilience, its principles and the mechanisms that support it. 
The ISO 22316 Introduction training course enables you to comprehend the fundamental elements necessary to support an organization in enhancing organizational resilience. During this training course, you will go through different concepts of resilience, attributes, and the factors that contribute to resilience, which altogether help an organization to cope with the dynamic and ever-changing business environment.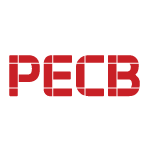 Understand the principles, attributes, and activities of the organizational resilience
Understand the basic elements of organizational resilience strategy
Individuals interested in organizational resilience
Individuals seeking to gain knowledge on the ways how to enhance organizational resilience
Day 1: Introduction to organizational resilience (OR) concepts as presented by ISO 22316
What Our Students Have to Say
"As a client of Makintouch, I would recommend the company as a leading PC-based training school. When we needed half day courses to fit the schedules of our employees they were able to customize them to meet our company's needs" – Java Struts
I would recommend this course as it is up to date with the current release which is quite rare as things move on so fast. The classroom set up worked well and the labs were good and relevant to the course.' – Oracle