PMI/ CERTIFIED ASSOCIATE IN PROJECT MANAGEMENT (CAPM)®

Certified Associate in Project Management (CAPM)® Certification Prep is an entry-level credential in project management offered by the PMI. The CAPM® credential recognizes demonstrated knowledge and skill in leading and directing project teams and in delivering project results within the constraints of schedule, budget and resources. Koenig is up with a better way to make you familiar with project management theory by letting you run a multi-million dollar international project. We have introduced an online simulation SHARKWORLD. This online game experience will give all the aspirants a virtual responsibility over a multi-million dollar construction project where you can test your abilities as a project manager on a complex project and juggle the different aspects of trade in virtual environment.
Makintouch will introduce you to the CAPM® exam environment by letting you access the Exam Simulation. This will increase the possibility to clear the exam successfully as the simulators will help you prepare well in advance. We will offer MOCK exam for better preparation.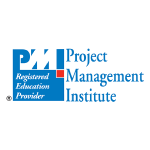 Upon Completion of this Course, you will accomplish following:

–
Creating project charter and developing scope of project
Creating project schedule and project budget
Planning project resources and team
Measuring and Controlling Project Performance
Planning risk
Secondary degree (high school diploma, associate's degree or the global equivalent), 1,500 hours of project experience.
 23 hours of project management education completed by the time you sit for the exam
This course is intended for existing IT professionals who have some networking knowledge and experience and are looking for a single course that provides insight into core and advanced networking technologies in Windows Server 2016.
This audience would typically include:
Network administrators who are looking to reinforce existing skills and learn about new networking technology changes and functionality in Windows Server 2016.
System or Infrastructure Administrators with general networking knowledge who are looking to gain core and advanced networking knowledge and skills on Windows Server 2016.
The secondary audience for this course is those IT professionals who are looking to take the MCSA 70-741: Networking with Windows Server 2016 exam.
Course Introduction
2. Guidelines for the PMP® Exam Preparation
3. Project Management Framework
4. Project Integration Management
5. Project Scope Management
6. Project Time Management
7. Project Cost Management
8. Project Quality Management
9. Project Human Resource Management
10. Project Communications Management
11. Project Risk Management
12. Project Procurement Management
13. Project Stakeholder Management
14. Professional Responsibility
What Our Students Have to Say
"As a client of Makintouch, I would recommend the company as a leading PC-based training school. When we needed half day courses to fit the schedules of our employees they were able to customize them to meet our company's needs" – Java Struts
I would recommend this course as it is up to date with the current release which is quite rare as things move on so fast. The classroom set up worked well and the labs were good and relevant to the course.' – Oracle