COMPTIA CYSA+ CYBERSECURITY ANALYST CERTIFICATION
This course is intended for those wishing to qualify for the CompTIA CySA+ Cybersecurity Analyst Certification. CompTIA's CySA+ Certification is an intermediate-level certificate for IT professionals with previous experience of working in the field of IT security. The CompTIA CySA+ examination is designed for IT security analysts, vulnerability analysts, or threat intelligence analysts. The exam will certify that the successful candidate has the knowledge and skills required to configure and use threat detection tools, perform data analysis, and interpret the results to identify vulnerabilities, threats, and risks to an organization with the end goal of securing and protecting applications and systems within an organization. This course will teach you the fundamental principles of using threat and vulnerability analysis tools plus digital forensics tools. It will prepare you to take the CompTIA CySA+ CS0-001 exam by providing 100% coverage of the objectives and content examples listed on the syllabus. Study of the course can also help to build the prerequisites to study more advanced IT security qualifications, including CompTIA Advanced Security Practitioner (CASP) and CISSP (Certified Information Systems Security Professional).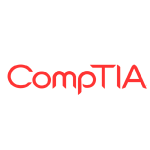 Upon course completion, you will be able to:
Identify tools and techniques to perform an environmental reconnaissance of a target network or security system.
Collect, analyze, and interpret security data from multiple log and monitoring sources.
Use network host and web application vulnerability assessment tools and interpret the results to provide effective mitigation.
Understand and remediate identity management, authentication, and access control issues.
Participate in a senior role within an incident response team and use forensic tools to identify the source of an attack.
Understand the use of frameworks, policies, and procedures and report on security architecture with recommendations for effective compensating controls.
Ideally, you should have successfully completed CompTIA Network+ Certification and CompTIA Security+ Certification courses or have equivalent knowledge. Specifically, it is recommended that you have the following skills and knowledge before starting this course:
Know basic network terminology and functions (such as OSI Model, Topology, Ethernet, Wi-Fi, switches, routers).
Understand TCP/IP addressing, core protocols, and troubleshooting tools.
Identify network attack strategies and defenses.
Know the technologies and uses of cryptographic standards and products.
Identify network- and host-based security technologies and practices.
Describe the standards and products used to enforce security on web and communications technologies.
CompTIA CySA+ certification is aimed at IT professionals with (or seeking) job roles such as IT Security Analyst, Security Operations Center (SOC) Analyst, Vulnerability Analyst, Cybersecurity Specialist, Threat Intelligence Analyst, and Security Engineer.
Module 1 / Threat Management 1
Cybersecurity Analysts • Cybersecurity Roles and Responsibilities • Frameworks and Security Controls • Risk Evaluation • Penetration Testing Processes
Reconnaissance Techniques • The Kill Chain • Open Source Intelligence • Social Engineering • Topology Discovery • Service Discovery • OS Fingerprinting
Module 2 / Threat Management 2
Security Appliances • Configuring Firewalls • Intrusion Detection and Prevention • Configuring IDS • Malware Threats • Configuring Anti-virus Software • Sysinternals • Enhanced Mitigation Experience Toolkit
Logging and Analysis • Packet Capture • Packet Capture Tools • Monitoring Tools • Log Review and SIEM • SIEM Data Outputs • SIEM Data Analysis • Point-in-Time Data Analysis
Module 3 / Vulnerability Management
Managing Vulnerabilities • Vulnerability Management Requirements • Asset Inventory • Data Classification • Vulnerability Management Processes • Vulnerability Scanners • Microsoft Baseline Security Analyzer • Vulnerability Feeds and SCAP • Configuring Vulnerability Scans • Vulnerability Scanning Criteria • Exploit Frameworks
Remediating Vulnerabilities • Analyzing Vulnerability Scans • Remediation and Change Control • Remediating Host Vulnerabilities • Remediating Network Vulnerabilities • Remediating Virtual Infrastructure Vulnerabilities
Secure Software Development • Software Development Lifecycle • Software Vulnerabilities • Software Security Testing • Interception Proxies • Web Application Firewalls • Source Authenticity • Reverse Engineering
Module 4 / Cyber Incident Response
Incident Response • Incident Response Processes • Threat Classification • Incident Severity and Prioritization • Types of Data
Forensics Tools • Digital Forensics Investigations • Documentation and Forms • Digital Forensics Crime Scene • Digital Forensics Kits • Image Acquisition • Password Cracking • Analysis Utilities
Incident Analysis and Recovery • Analysis and Recovery Frameworks • Analyzing Network Symptoms • Analyzing Host Symptoms • Analyzing Data Exfiltration • Analyzing Application Symptoms • Using Sysinternals • Containment Techniques • Eradication Techniques • Validation Techniques • Corrective Actions
Module 5 / Security Architecture
Secure Network Design • Network Segmentation • Blackholes, Sinkholes, and Honeypots • System Hardening • Group Policies and MAC • Endpoint Security
Managing Identities and Access • Network Access Control • Identity Management • Identity Security Issues • Identity Repositories • Context-based Authentication • Single Sign On and Federations • Exploiting Identities • Exploiting Web Browsers and Applications
Security Frameworks and Policies • Frameworks and Compliance • Reviewing Security Architecture • Procedures and Compensating Controls • Verifications and Quality Control • Security Policies and Procedures • Personnel Policies and Training
What Our Students Have to Say
"As a client of Makintouch, I would recommend the company as a leading PC-based training school. When we needed half day courses to fit the schedules of our employees they were able to customize them to meet our company's needs" – Java Struts
I would recommend this course as it is up to date with the current release which is quite rare as things move on so fast. The classroom set up worked well and the labs were good and relevant to the course.' – Oracle