To build a lucrative career with top companies in Nigeria, your certifications are just as important as your competence and experience – if not more. HR teams of top companies look for professional certifications from world-class certification bodies when searching for candidates for vacant positions. Therefore, you need the best professional certification in Nigeria available for your career path.
Presently, the best professional certifications in Nigeria belong to the tech industry, those guys are making money. The world is going cloud and for this to work in Nigeria, there is a crucial need for the security of cloud assets. Therefore, the best professional certification a Nigerian can hold is one that validates your expertise in both cloud computing and cyber security.
Are professional certifications important in Nigeria?
Regardless of how competent or experienced you are, a lack of professional certifications by global certification bodies could prevent you from stepping up in your career.
Top companies look to promote professionals with seats in their communities.
These people are certified by bodies relevant to their industry, and this alone gives them a reputation for knowing what they are saying.
Therefore, they are a better look for the organization.
If you wish to reach senior positions that make you automatically an ambassador for your company, you need to seem to know what you are saying or doing.
Global professional certifications grant you the appearance of being an expert. Therefore, they are important in Nigeria.
Which professional certifications are the most popular in Nigeria?
Certified Information Security Manager – CISM
Project Management Professional – PMP
ITIL® Foundation
AWS Certified Cloud Practitioner
Certified Information Systems Auditor – CISA
AWS Certified Solutions Architect – Associate
Certified in Risk and Information Systems Control – CRISC
Google Certified Professional Cloud Architect
Also read: How Much Is Project Management Certification in Nigeria?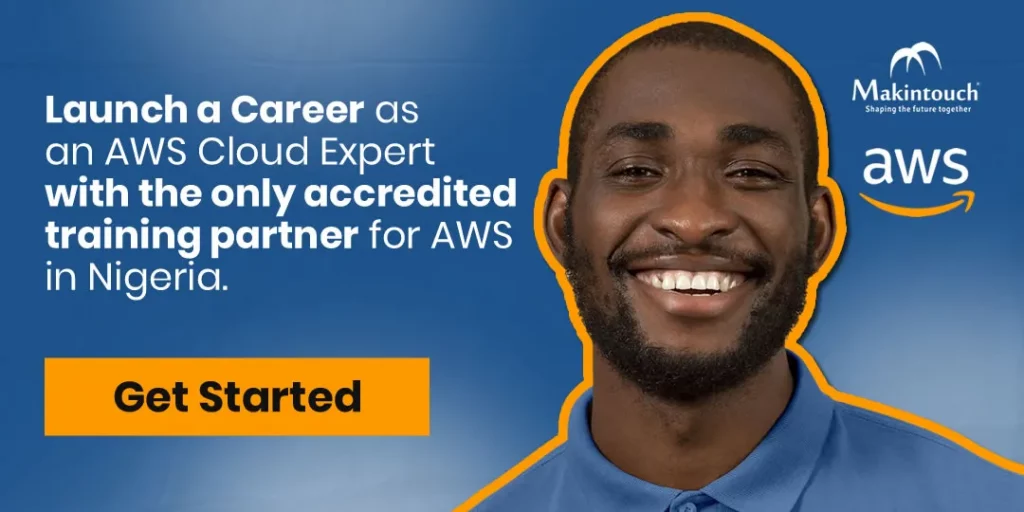 Certified Information Security Manager – CISM
Certified Information Systems Manager (CISM) is a certification issued by Information Systems Audit and Control Association (ISACA).
CISM supports your expertise and knowledge in the relationship between information security programs and business objectives.
It also ensures that you have valuable information about the creation, management, and implementation of your team's information security repositories.
CISM holders must have at least 5 years of information security management experience.
This experience should include the role of information storage, risk management, consent, and incident management.
Project Management Professional – PMP
The Project Management Professional (PMP)® certification is a globally recognized project management certification.
It tests your ability to manage processes, professionals, and business interests in professional projects.
Project Management Institute – PMI organizes the PMP certification and they claim that they have certified over 1 million Professionals with PMP exams as of April 2022.
According to studies made, top companies across the world will hire over 2.2 million project management professionals every year until at least 2027.
ITIL® Foundation
The ITIL 4 Foundation implements an end-to-end operating model for creating, delivering, and continuously improving technology-enabled products and services.
The ITIL 4 Foundation is intended for anyone who needs to understand the key concepts of IT and digital service delivery and is interested in helping organizations embrace a new service management culture.
It is intended for professionals who are just starting their ITIL 4 journey or who are looking to update their existing ITIL knowledge.
AWS Certified Cloud Practitioner
AWS Cloud Practitioner is for people who are new to cloud computing.
You can acquire this certification even if you work in technical or non-technical roles; such as finance, legal, sales, and marketing.
AWS cloud practitioner gives you a basic understanding of the concepts of the AWS cloud. Therefore, you can have a say in decisions about your company's AWS cloud programs.
After the program, you will understand the benefits of the AWS Cloud and the basics of its global infrastructure.
Makintouch Consulting is the only accredited AWS training partner in Nigeria. Hence, there are loads of perks to having your AWS certification training programs with us.
Certified Information Systems Auditor – CISA
Certified Information Systems Auditor (CISA) is a certification issued by Information Systems Audit and Control Association (ISACA).
The certification is popular for professionals in the information system industry. Especially those who do auditing, control, and security.
A CISA certification shows that you have the knowledge, technical skills, and talent to fulfill the dynamic demanding situations dealing with modern organizations.
CISA applicants must have no less than 5 years of practical experience.
CISA certified professionals also need to take a minimum of 20 hours of training yearly to retain their certification level.
AWS Certified Solutions Architect – Associate
AWS Certified Solutions Architect – Associate tests your ability to design and implement distributed systems on AWS.
This certificate helps organizations identify and develop talent with the critical skills to implement cloud initiatives.
AWS Certified Solution Architect – Associate is designed for people with one or more years of experience developing cost-effective, fault-tolerant, and scalable distributed systems available on AWS.
Our AWS Certified Solutions Architect training in Lagos is designed for novice solution architects.
This training helps developers learn how to use AWS Cloud via AWS services. Attendees will also learn AWS best practices and models for developing and optimizing IT solutions.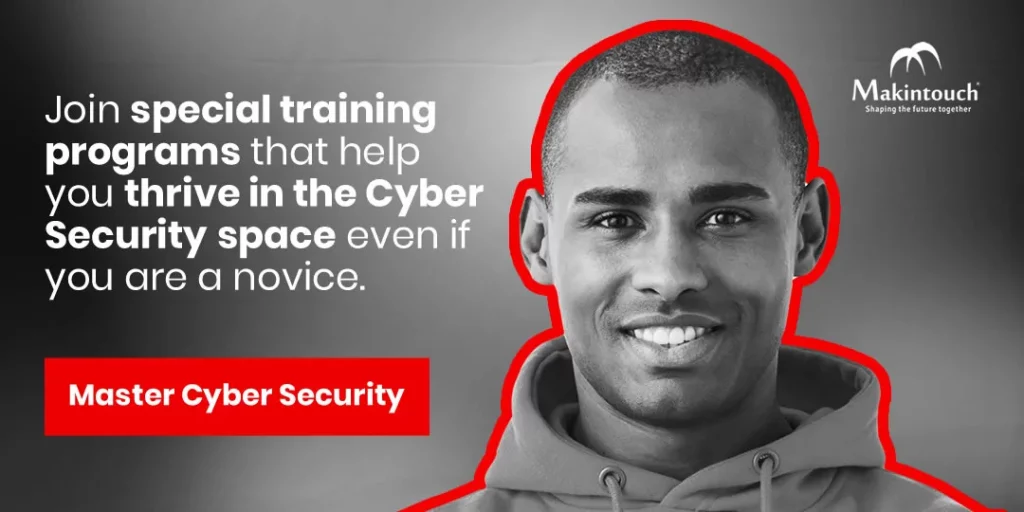 Certified in Risk and Information Systems Control – CRISC
CRISC validates your experience in building a well-defined, agile risk-management program, based on best practices to identify, analyze, evaluate, assess, prioritize and respond to risks.
Certified in Risk and Information Systems Control (CRISC) certification is also organized by ISACA. It is ideal for mid-career IT/IS audit, risk, and security professionals.
Our CRISC training program helps you prove your skills and knowledge in using governance best practices and continuous risk monitoring and reporting.
Google Certified Professional Cloud Architect
Professional Cloud Architects help organizations they work with to leverage Google Cloud technologies.
They have a thorough understanding of cloud architecture and Google Cloud.
Therefore, Google cloud architects design, develop and manage robust, secure, scalable, highly available, and dynamic solutions to drive business objectives.
The Google cloud architect professional exam proves your ability to;
Design and plan a cloud solution architecture
Manage implementations of cloud architecture
Ensure solution and operations reliability
Analyze and optimize technical and business processes
Manage and provision the cloud solution infrastructure
Design for security and compliance
This certification exam requires at least 3 years of industry experience which includes at least 1 year spent designing and managing solutions using Google Cloud.
Which is the best professional certification in Nigeria?
When it comes to professional certifications, best is subjective. However, It usually depends on factors like;
Ease of acquisition
Expected salary for holders
Industry of interest
In reality, the best certification for you depends on the industry you are looking to build your career.
For instance, an AWS certification in Nigeria will not be the best for you if you are chasing a career in Human Resources.
For HR professionals in Nigeria, the best global certification are offered by HRCI while project management professionals may want to look into PMI certifications.
If you're driven by finance, then you need to look into an industry where you're likely to make a lot of money namely Tech. The certifications from which you can make a lot of money in Nigeria belong to the tech industry.
Certification as a Google cloud architect can net you as much as $170,000 annually.
Also, over 90% of top companies across the world have moved (or are working on moving) their business assets to storage on the internet – cloud.
This has driven up the demand for cloud professionals.
These professionals are capable of working on designing and implementing unique cloud solutions for individual businesses.
A crucial need for companies using cloud services is the security of their online assets. Therefore, a cloud professional who can also secure cloud assets is indeed a gem.
You don't have to be both a cloud expert and cyber security professional.
Global cyber security certifications from bodies like ISACA, ISC2, and EC-COUNCIL could also put you in the best-earner category in Nigeria.
However, if you are a proponent of ease, there are some certifications that are best for you.
These professional certifications don't belong to the tech industry. Obviously, the tech industry can't function on its own. Tech experts can't manage to do everything.
Professional certifications you can obtain with relative ease in Nigeria include;
Human Resources certifications from HRCI
Project Management certifications from PMI
Marketing certifications from DMI or CIM
Business Analysis certification from IIBA
These certifications set you apart from your peers with the same level of experience in the same industry. Therefore, you are more likely to get related jobs in tech companies compared with your uncertified peers.
With global professional certifications, your career might be limited to Nigeria. Certifications by renowned bodies position you above your peers when interviewing for the same position even if they have more experience than you.
At Makintouch consulting, we offer certification training programs that help you ace certification exams of global bodies like AWS, ISACA, IIBA, HRCI, PMI, CompTIA, CISCO, etc.
We are presently the only accredited training partner for AWS in Nigeria, which means we are frequently updated about changes on the AWS cloud platform. Therefore, we train you to work on AWS programs live.
With our accreditations with global examinations like HRCI and EC-COUNCIL, we are also in the best position to train you for professional certification exams in Nigeria.
Contact us now to get started today.