ACANO CERTIFIED EXPERT TRAINING 1 (ACE1)
An advanced hands-on course, ACE I assists technicians and engineers fully understand how to install, configure, support and troubleshoot the Acano software solution on the Acano Server and on standard servers in a virtualized environment. Students will gain knowledge and experience deploying Acano Servers in single server, two-server, and resilient deployments in real-world environments. Installations will include full configurations and integrating the Acano solution with other UC platforms such as Cisco Voice and Video networks as well as the basics of integrating with Microsoft Lync. Students who complete the course with a passing grade on the exam will receive the ACE I Certificate.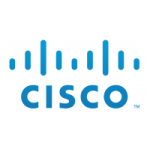 Technical staff of Acano Authorized Partners
Technical consultants
Solution architects
Field engineers and personnel who provide first-line support to Acano server deployments and who install Acano solutions at customer sites.
Acano ACO or Acano Solution Design are suggested prerequisites. A working knowledge of IP networking is beneficial.
Solution Overview Components Overview Webbridge, TURN server Call bridge, XMPP Server, API and Acano Manager, MMP
Single server vs multi server deployment
VM vs Acano Server
Acano Server HW + photo
MMP configuration
Call Bridge
Dial plan configuration
Integration with existing SIP call control
Integration with LYNC server
LYNC EDGE server integration
GW functionality configuration
LDAP configuration
DNS
Edge Applications
Configuring the XMMP server
Configuring the web bridge
Configuring the TURN server
Troubleshooting
Logs
Dial plan issues
XMPP server issues
Web bridge issues
Acano Manager
Installation
Calls in progress
Configuring it to use MCU
API
Overview
Use case scenarios
What Our Students Have to Say
"As a client of Makintouch, I would recommend the company as a leading PC-based training school. When we needed half day courses to fit the schedules of our employees they were able to customize them to meet our company's needs" – Java Struts
I would recommend this course as it is up to date with the current release which is quite rare as things move on so fast. The classroom set up worked well and the labs were good and relevant to the course.' – Oracle