The need for cybersecurity is more than ever in the modern digital environment. Risks to our internet security are growing along with technology. We'll discuss the value of cybersecurity in this blog post, along with the reasons you should think about taking CompTIA courses to safeguard your company and yourself from online dangers.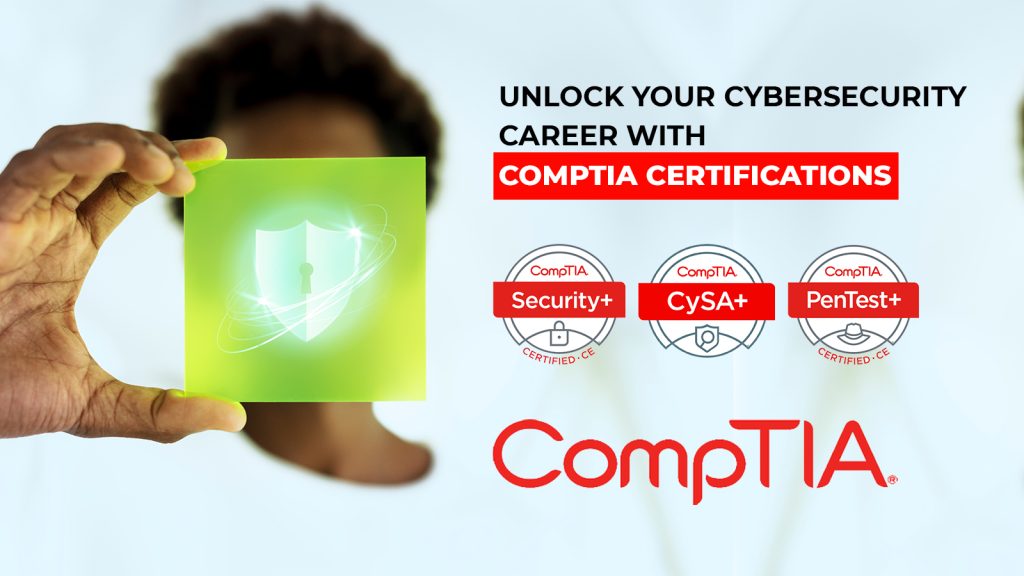 The Growing Threat of Cybercrime
Cybercrime is becoming more prevalent, impacting not only individuals but also corporations and governments. Important things to think about are as follows:
In 2021, there were 350 million cyberattacks, and this number is expected to grow.
Cybercrime costs businesses over $2 trillion per year.
Nearly 80% of all cyberattacks target small and medium-sized businesses.
The Role of CompTIA Courses in Cybersecurity Education
We provide a variety of training programs and certifications that can assist you in gaining the know-how required to defend your company and yourself against online attacks. Several well-liked CompTIA courses consist of:
CompTIA Security+: For IT professionals, this is the first cybersecurity certification they should obtain. It provides an overview of the fundamental information needed for cybersecurity positions and acts as a springboard for more advanced cybersecurity certifications.
CompTIA CySA+: The competencies required by threat intelligence analysts, application security analysts, cybersecurity analysts, and more are covered by this certification. It places a strong emphasis on the practical skills that junior IT auditors, network administrators, systems administrators, and security administrators employ daily.
CompTIA PenTest+: The talents needed to organize and carry out a penetration testing engagement, such as locating and taking advantage of vulnerabilities, interpreting data, and conveying conclusions, are validated by this qualification.
Benefits of CompTIA Certifications
Provides you a competitive advantage over other job hopefuls when you apply
For many positions, CompTIA certifications are required.
Your networking foundation will be strengthened by earning a CompTIA certification, which provides you with vital information and abilities.
More career opportunities and higher compensation
Verifying the credibility of a professional
Gives your resume more worth.
Conclusion
As cybercrime keeps rising, the significance of cybersecurity is becoming more and more evident. You may acquire the knowledge and abilities required to defend your company and yourself from online attacks by signing up for one of our CompTIA courses. These programs provide vendor-neutral training, practical experience, industry-recognized certifications, and flexible learning alternatives to help you excel in the cybersecurity sector.