SCADA SECURITY MANAGER TRAININGS: LEAD SCADA SECURITY MANAGER
SCADA – Supervisory Control and Data Acquisition is an industrial system framework that includes both hardware and software architecture to control, monitor and analyze an industrial process. SCADA is an application software that enables managers, engineers, and industry operators, to supervise and communicate effectively with the working environment.
Lead SCADA Security Manager training enables you to develop the necessary expertise to plan, design, and implement an effective program to protect SCADA systems. In addition, you will be able to understand common Industrial Control System (ICS) threats, vulnerabilities, risks related to the Industrial Control Systems (ICS) and techniques used to manage these risks. This training focuses on several aspects of security management and skills related to SCADA/ICS security.  
Lead SCADA Security Manager training course is designed by industry experts with in-depth experience in SCADA and Industrial Control Systems Security. Unlike other trainings, this training course concentrates specifically on the knowledge and skills needed by a professional seeking to advice on, or manage risks related to SCADA environments and systems. Given the high profile nature and the significant impacts associated with such environments, a holistic professional approach to security is needed and that is exactly what this course is designed to provide.
In addition, to acquire the theoretical knowledge needed by a SCADA Security Manager, a comprehensive methodology for the implementation of a SCADA Security program is presented. Thus, at the end of this course, you will gain knowledge on how to effectively implement a security program for SCADA/ICS systems.
After mastering all the necessary concepts of SCADA Security, you can sit for the exam and apply for a "PECB Certified Lead SCADA Security Manager" credential. By holding a PECB Lead SCADA Security Manager Certificate, you will be able to demonstrate that you have the practical knowledge and professional capabilities to support and lead a team in managing SCADA Security.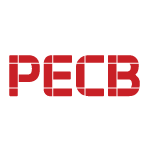 Understand and explain the purpose and risks to SCADA systems, Distributed Control Systems and Programmable Logic Controllers
Understand the risks faced by these environments and the appropriate approaches to manage such risks
Develop the expertise to support a pro-active SCADA Security program, including policies and vulnerability management
Define and design network architecture incorporating defense in advanced security controls for SCADA
Explain the relationship between management, operational and technical controls in a SCADA Security program
Improve the ability to design resilient and high availability SCADA systems
Learn how to manage a program of effective security testing activities
A fundamental understanding of SCADA Security.
Security professionals interested in acquiring  SCADA security professional skills
IT professionals looking to enhance their technical skills and knowledge
IT and Risk Managers seeking a more detailed understanding of ICS and SCADA systems
SCADA system developers
SCADA engineers and operators
SCADA IT professionals
Day 1: Introduction to SCADA and ICS
Day 2: Designing a Security Program and Network Security Architecture
Day 3: Implementing ICS Security Controls, Incident Management and Business Continuity
Day 4: Security testing of SCADA systems
What Our Students Have to Say
"As a client of Makintouch, I would recommend the company as a leading PC-based training school. When we needed half day courses to fit the schedules of our employees they were able to customize them to meet our company's needs" – Java Struts
I would recommend this course as it is up to date with the current release which is quite rare as things move on so fast. The classroom set up worked well and the labs were good and relevant to the course.' – Oracle