ISO/IEC 29100 PRIVACY IMPLEMENTER TRAINING: FOUNDATION
The ISO/IEC 29100 Foundation training course enables you to gain knowledge on the fundamentals of designing, implementing, operating, and maintaining Information and Communication Technology (ICT) systems that handle and protect Personally Identifiable Information (PII).
After attending this training course, you can sit for the exam, and if you successfully pass the exam, you can apply for the "PECB Certified ISO/IEC 29100 Foundation" credential.  A PECB Foundation certificate shows that you have understood the concepts, principles, and the basic structure of the implementation and management of a privacy framework based on the ISO/IEC 29100 international standard.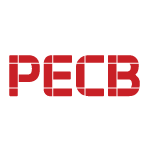 Comprehend the privacy principles of ISO/IEC 29100
Understand the concepts, principles, requirements, main processes, and best practices of privacy protection based on ISO/IEC 29100
Understand the approaches, methods, and techniques used for the implementation and management of a privacy framework
Individuals involved and concerned with privacy security
Privacy security managers responsible for defining the privacy safeguarding requirements related to PII within an ICT environment
Data protection and privacy officers
Day 1: Introduction to principles and concepts of a privacy and security framework based on ISO/IEC 29100
Day 2: Designing and developing an organizational privacy management framework based on ISO/IEC 29100 and the certification exam
What Our Students Have to Say
"As a client of Makintouch, I would recommend the company as a leading PC-based training school. When we needed half day courses to fit the schedules of our employees they were able to customize them to meet our company's needs" – Java Struts
I would recommend this course as it is up to date with the current release which is quite rare as things move on so fast. The classroom set up worked well and the labs were good and relevant to the course.' – Oracle