ISO 37001 ANTI-BRIBERY - TRAINING COURSES & CERTIFICATION: FOUNDATION
This training course is designed to help participants understand the fundamental concepts and principles of an anti-bribery management system (ABMS) based on ISO 37001. By attending this training course, participants will learn more about the structure and requirements of the standard for an ABMS, including the anti-bribery policy, the top management's leadership and commitment, processes related to specific controls such as due diligence, financial and non-financial controls, gifts, hospitality, and donations, as well as performance evaluation and continual improvement processes.
After completing this training course, you can sit for the exam and, if you successfully pass it, you can apply for the "PECB Certified ISO 37001 Foundation" credential. A PECB foundation certificate proves that you have knowledge on the fundamental concepts, principles, methodologies, requirements, framework, and management approach used in establishing anti-bribery management systems.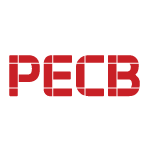 After completing this course, students will be able to:
Understand the basic anti-bribery concepts, definitions, and approaches
Get acquainted with ISO 37001 requirements for an anti-bribery management system
Develop a general understanding of how ISO 37001 requirements could be applied in an organization
.
Managers and consultants wishing to get acquainted with the requirements of ISO 37001 for an anti-bribery management system (ABMS)
Managers responsible for practicing due diligence with regard to bribery risks
Individuals wishing to contribute in maintaining the organizational integrity by supporting ethical behavior
Managers and members of governance, risk management, and compliance teams
Individuals aspiring to become anti-bribery consultants
Day 1: Introduction to anti-bribery management system (ABMS) and clauses 4–6 of ISO 37001
Day 2: Clauses 7–10 of ISO 37001 and certification exam
What Our Students Have to Say
"As a client of Makintouch, I would recommend the company as a leading PC-based training school. When we needed half day courses to fit the schedules of our employees they were able to customize them to meet our company's needs" – Java Struts
I would recommend this course as it is up to date with the current release which is quite rare as things move on so fast. The classroom set up worked well and the labs were good and relevant to the course.' – Oracle