AWS Technical Essentials introduces you to AWS products, services, and common solutions. It provides you with fundamentals to become more proficient in identifying AWS services so that you can make informed decisions about IT solutions based on your business requirements and get started working on AWS.
AWS Technical Essentials training course at Makintouch aims to familiarize participants with products, services, and common solutions of Amazon Web Services. This AWS training will cover basic fundamentals to build expertise in identifying AWS services to be able to make informed business decisions about IT solutions according to unique requirements.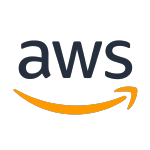 This course teaches you how to:
Learn about the basic concepts of data center design.
Understand concepts and terminology related to AWS platform
Learn to navigate and use the AWS Management Console.
Utilize the infrastructure services, including Amazon Elastic Compute Cloud (EC2), Amazon Virtual Private Cloud (VPC), Auto Scaling, Amazon Elastic Block Store (EBS), Elastic Load Balancing (ELB), and Amazon Simple Storage Service (S3).
Implement security practices for AWS and Identity and Access Management (IAM).
Utilize database services, such as Amazon Relational Database Service (RDS) and Amazon DynamoDB.
Implement management tools in AWS including AWS Trusted Advisor and Amazon CloudWatch.
This course is intended for:
Individuals responsible for articulating the technical benefits of AWS services to customers
Individuals interested in learning how to get started with using AWS
SysOps administrators, Solution Architects, and developers interested in using AWS services
Any Professional want to start career in AWS
Anyone responsible for explaining the AWS services to customer
Introduction and History of AWS
AWS Foundational Services: EC2, VPC, S3, EBS
AWS Security, Identity, and Access Management: IAM
AWS Databases: RDS, DynamoDB
AWS Management Tools: Auto Scaling, CloudWatch, Elastic Load Balancing, Trusted Advisor
What Our Students Have to Say
"As a client of Makintouch, I would recommend the company as a leading PC-based training school. When we needed half day courses to fit the schedules of our employees they were able to customize them to meet our company's needs" – Java Struts
I would recommend this course as it is up to date with the current release which is quite rare as things move on so fast. The classroom set up worked well and the labs were good and relevant to the course.' – Oracle