AWS Training & Certification
Build your future in the AWS Cloud.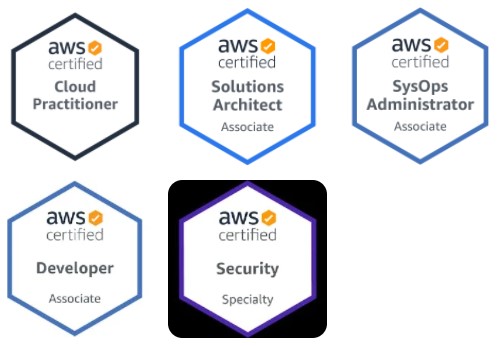 AWS is a highly-popular computing platform which provides cloud infrastructure for companies to use for storage, networking, database and analytics services. This includes infrastructure as a service (IaaS), platform as a service (PaaS) and software as a service (SaaS) offerings. Our training courses ensure that individuals are exam-ready and have the skills to become proficient AWS Certified Professionals.
​Register for our upcoming classes
Course Date
AWS Certified SysOps Administrator June 7 – 9
AWS Solutions Architect June 9 – 11
AWS Cloud Essentials Practitioner June 14 – 16
AWS Certified Developer July 12 – 14
AWS Solutions Architect July 23 – 25
This course is designed specifically for cloud computing enthusiast who are preparing to take up careers in cloud-based infrastructure services.
We respect your privacy. Unsubscribe at any time.
AWS Certification helps learners build credibility and confidence by validating their cloud expertise with an industry-recognized credential, and organizations identify skilled professionals to lead cloud initiatives using AWS.
Includes exam preparation guidance, course materials, and pre & post course support

Delivered by world-class instructors in luxury nationwide venues

20+ Hands-on Cloud Platform labs

Learn the AWS architectural best practices

Supplementary Resources including Lab Guides