ACI FIELD ENGINEER IMPLEMENTATION (ACI-FEI)
This four-day ILT course is designed to take Field Engineers and System Architects with no ACI experience and prepare them to design and build an ACI fabric. Students will learn what they need to know to take Cisco switches from the loading dock and build an operational, functioning ACI fabric that includes servers, virtual machines, external networks and service devices.  Specific topics addressed in this course are ACI configuration and basic operations, including rack-and-stack initial installation, application profile configuration, ACI under-the-hood, VMware hypervisor integration, external connectivity, layer 4-7 service device integration, operations and troubleshooting. There are detailed labs for each step of the course.The curriculum is delivered as Just-In-Time learning, designed to provide Engineers just what they need to know, just when they need to know it. Students are not given training that they are not able to apply immediately. With this production-focused training, the student will be ready for the technical requirements of today. With the included library of curated references, the student is also poised to meet the requirements of the future.The course provides insight from subject matter experts and over 100 production installations. These subject matter experts have insight because they've been in the students' shoes.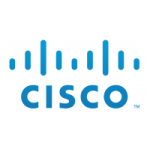 Understand ACI architecture and concepts needed to get an ACI fabric into production
Describe the hardware that makes up ACI
Install and bring up an ACI Fabric 
Configure foundational Access Policies
Configure Application Profiles
Describe ACI fabric operations
Integrate VMware and other hypervisors with ACI
Configure Layer 2 and 3 outside connectivity to the ACI Fabric
Integrate Layer 4-7 service devices with ACI
Provide fundamental Day 2 fabric support
Quickly find information on more advanced or detailed ACI features
Formulate any next steps in their ACI training needs to support their company's business goals
Students should have the following knowledge:

Cisco Nexus and Data Center Layer 2/3 Concepts
Basic Cisco UCS B Series Networking
Basic VMware administration and networking
Firewall and Load Balancer Principles
Basic Management and Security Protocols
Basic Linux System administration
This course is for Engineers and Solution Architects who need to quickly learn how to design and implement more complex ACI fabrics. This can be customer engineers who support a production fabric with multiple hypervisor vendors, Partner engineers who need to design and build a customer fabric with firewalls and load balancers, or any engineer who needs comprehensive, hands-on, production-focused ACI training.
Module 1: ACI Overview
SDN/Overlay Networking Primer
Cisco ACI Overview and Terminology
Logical Model Overview
Concrete Model Overview
Module 2: ACI Fabric Switches
Nexus 9000 Overview 
Nexus 9000 Models
Hardware Installation
Module 3: APIC Overview
APIC Introduction 
APIC Overview
APIC Installation
APIC GUI
Lab 1a: ACI Fabric Discovery

Module 4: Initial Fabric Configuration 
ACI Initial Configuration Overview 
OOB Configuration
Network Time Protocol
Access Policies
External-facing Interface Configuration 
ACI Pools
ACI Domains
Attachable Access Entity Profile (AAEP) 
VPC Configuration in ACI Fabric
Simplified Interface & Policy Configuration 
Troubleshooting Access Policy
Lab 1b: Fabric Policy Configuration
Lab 2: Configuring ACI Policies and Pools

Module 5: ACI Connectivity Policies
ACI Logical Model 
Tenant
VRF
Bridge Domain
Subnet
End Points Groups (EPG)
Microsegmentation
Application Profiles (AP) and Contracts 
ACI Quality of Service
Lab 3: Configuring ACI Forwarding Constructs

Module 6: Application Modeling and Deployment
Designing an AP 
Lab: AP
RESTful API Review
Lab: Using Postman
Learning Network Programmability 
ACI Toolkit
Lab 4: Configuring Application Profiles via GUI
Lab 5: Configuring Application Profiles via Python/Postman

Module 7: Fabric Operation and Forwarding
Virtual Extensible LAN (VXLAN) Basics
ACI Fabric Fundamentals
Fabric Forwarding
Endpoint Learning & Lookup
Fabric Innovations
Module 8: Hypervisor Integration
Virtualization Primer
ACI Hypervisor Integration Overview
ACI Hypervisor Integration with VMware

  Integration with VMware VDS
ACI VMware Configuration

ACI Integration with Microsoft
ACI Integration with OpenStack
OpFlex
Application Virtual Switch
Design Considerations
Virtualization Integration Summary
Lab 6: Configuring VMM Integration with VMware DVS

Module 9: Connecting to Existing L2 Infrastructure
L2 Extension Overview 
Option A: Extend EPG 
Option B: Extend BD
Design Considerations
Lab 7: Configuring External Layer 2 Connection

Module 10: Connecting to Existing L3 Infrastructure
L3 Integration Overview
L3 Integration & Configuration 
Shared L3Out
Multi-Site ACI
Lab 8: Configuring External Layer 3 Connection

Module 11: Integrating L4-7 Services with ACI
Service Graphs
Device Packages
Service Insertion Overview
L4-7 Services Configuration
Unmanaged Mode
Network Services Placement 
Lab 9: Configuring Layer 4-7 Services

Module 12: Operating ACI
APIC Management Access 
Naming Conventions
Operations Tools
Firmware Upgrades
Backing Up
Lab 10: Configuration Export

Module 13: Troubleshooting ACI
APIC Troubleshooting 
APIC Troubleshooting Tools

Health Scores
Troubleshooting Wizard
Statistics
Atomic Counters
Digital Optical Monitoring
SNMP
Switchport Analyzer (SPAN)
Syslog
Traceroute

Visore – The APIC Object Store Browser
Troubleshooting via the CLI
Removing Unwanted _ui_ Objects
Fabric Recovery
ACI Backup
Lab 11: Troubleshooting

Module 14: ACI Integration with Existing DC Networks
DC Architecture Review
ACI Insertion Options
ACI Services Block Strategy
What Our Students Have to Say
"As a client of Makintouch, I would recommend the company as a leading PC-based training school. When we needed half day courses to fit the schedules of our employees they were able to customize them to meet our company's needs" – Java Struts
I would recommend this course as it is up to date with the current release which is quite rare as things move on so fast. The classroom set up worked well and the labs were good and relevant to the course.' – Oracle